I support the development and implementation of the Knowledge Exchange Concordat in the higher education sector. I also chair the LGBTQ+ staff network which is a space for all colleagues to share their ideas and experiences, and to discuss issues that affect the LGBTQ+ community.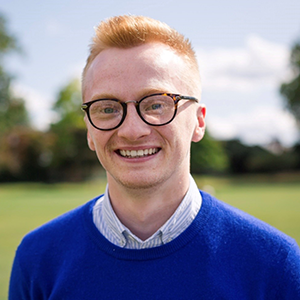 I began working in higher education as a History undergraduate and I worked in student recruitment and widening participation for four years. I studied International Relations as a postgraduate and I loved being able to write policy reports on such a wide array of political issues.
I enjoy working collaboratively with colleagues in the sector and being able to see the direct impact of a project on universities.