I lead the political affairs team at UUK, managing our relationships with ministers, advisers and other political stakeholders, and our influencing among parliamentarians and key policymakers.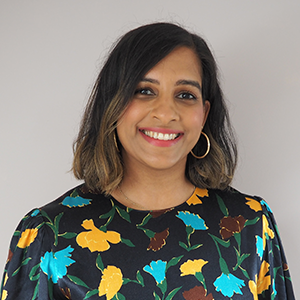 I have 15 years' experience in public affairs, political campaigning and influencing, and communications. Before working in higher education, I worked in the health and international development sectors, working on a range of political campaigns including the government's child obesity strategy, reducing child poverty and bringing down maternal mortality rates in developing countries.
I enjoy the collaborative, team-work environment at UUK, alongside the opportunity to work with universities to offer the best life-changing university experience to those who have considered it to be out of reach. I also value the inclusive culture and environment at Universities UK, prioritising an open and safe space to discuss issues and challenges that affect us all, beyond just our day-to-day jobs – including our Women and Gender Equality Network and community volunteering policies.