I am a member of the lovely Strategic Insight and Support Team; we offer insight and capacity building opportunities for our members and lead the development of UUKi's reports and analysis.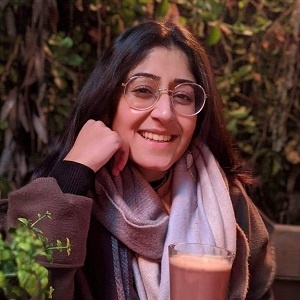 I am a recent graduate with experience in policy and public affairs from a variety of sectors, ranging from public health to labour rights. I studied global histories as an undergraduate and have an MSc in International Relations (Research), focusing on the Asia-Pacific Region (particularly Hong Kong) throughout my academic career.
The variety and international quality of work I get to engage with makes each day at UUKi fresh and exciting. I also enjoy the diversity of people at UUKi and the opportunity to work with colleagues from different, global backgrounds.