Professor Quintin McKellar CBE is the Vice-Chancellor and Chief Executive of the University of Hertfordshire. He took up post in 2011 and is responsible for the strategic leadership and management of the university.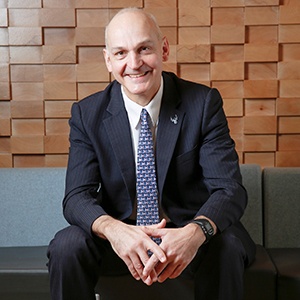 Quintin's background is in Veterinary Pharmacology. He is UUK Vice-President (England and Northern Ireland), Chairman of the Hatfield Town Regeneration project, Co-chair of the National Centre for Universities and Business Food Economy Task Force, and a Non-Executive Director of the Centre for Innovation Excellence in Livestock.
Quintin loves the variety of people that he gets to work with and the many different perspectives that students and staff bring to every aspect of university life.