Professor Edward Peck CBE has been the Vice-Chancellor and President of Nottingham Trent University since August 2014.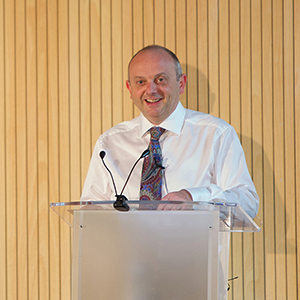 Edward has an academic background in philosophy and an early career in the NHS. He is a trustee of the Universities and Colleges Employers Association (UCEA) and Deputy Chair of the Universities and Colleges Admissions Service (UCAS). He was a member of the Post-18 Fees and Funding (Augar) Review. He is a Board member of Nottingham Growth and the Midlands Development Corporation. 
Universities interact with all parts of the civic and business world which gives me endless opportunities to indulge my curiosity about other organisations, what they do, why and how we might build their collaboration with Nottingham Trent University.