Professor Chris Day is the Vice-Chancellor and President of Newcastle University.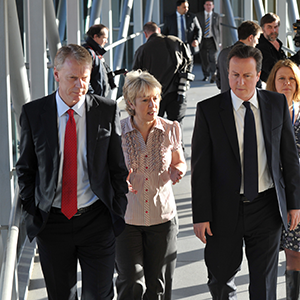 He took up post in 2017 having previously been Pro-Vice-Chancellor for the Faculty of Medical Sciences at Newcastle University from 2008.  
Chris trained as a Consultant Hepatologist and is a Fellow and former Clinical Vice-President of the Academy of Medical Sciences. He is Chair of the Office for Strategic Co-ordination of Health Research (OSCHR), the Institutional Environment Pilot Panel for REF 2021, and the N8 Group of Research Universities. He is Deputy Lieutenant of Tyne and Wear. 
The aspect of the job I most enjoy is interacting with truly inspirational colleagues and students.